The Danish nature was the guiding inspiration when Th. Skjøde Knudsen designed his characteristic wooden animals. Originally from 1958, the Skjøde duck holds fine details that remind us of the charming personality embodied by this charismatic forest friend.
Size: Small H5,5 cm / Large H11 cm
Material: Smoked Oak
Designer: Theodor Skjøde
Care Instructions: Wood is a living material and overtime the color of wood will change. To minimize uneven discoloring it is recommended to not put wooden animals in contact with direct sunlight and change its place in the home now and then. Wood grain and colour variations are not considered quality failures but natural features of the product.
Need more shipping information?
You can return your order within 14 days of receiving the product
Share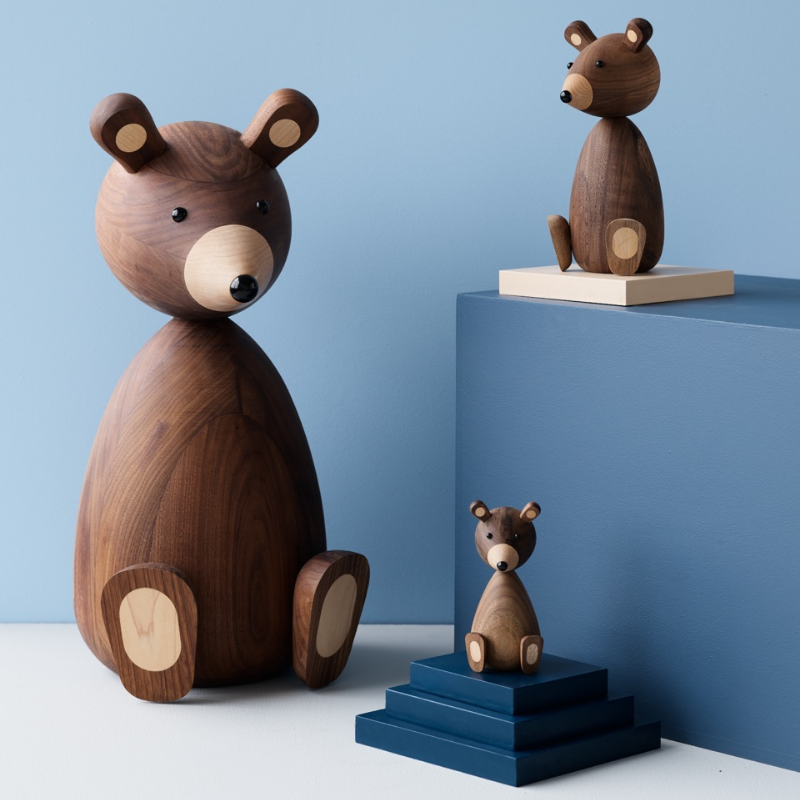 FROM SCANDINAVIA WITH LOVE
The wooden animals from Lucie Kaas are based on old Danish designs and new interpretations of Scandinavian classics.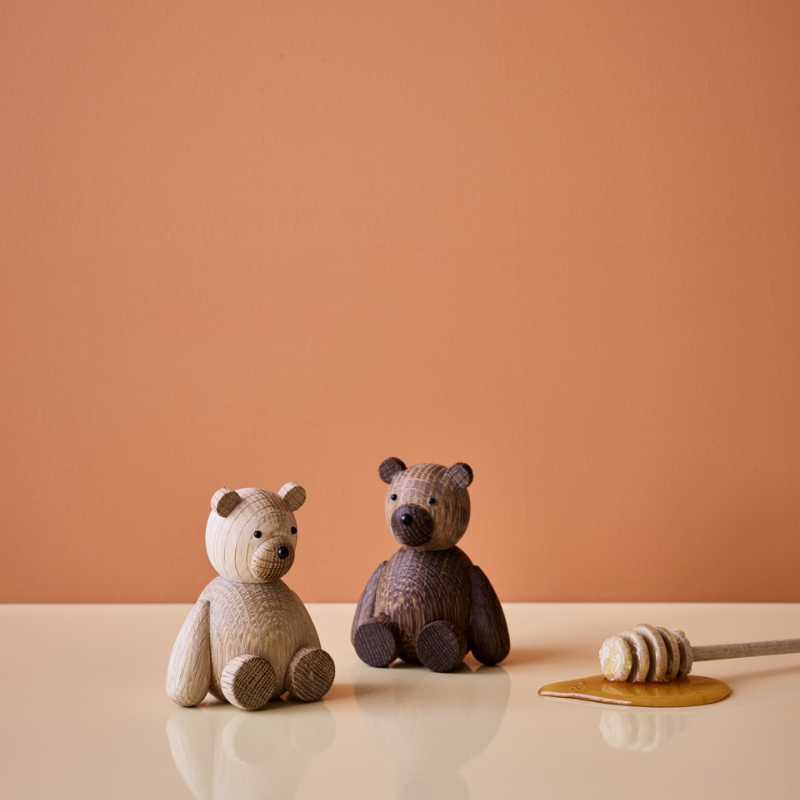 CRAFTED TO LAST
Take care of them, and they will take care of you. With these wooden figures, you have friends that will last you a lifetime.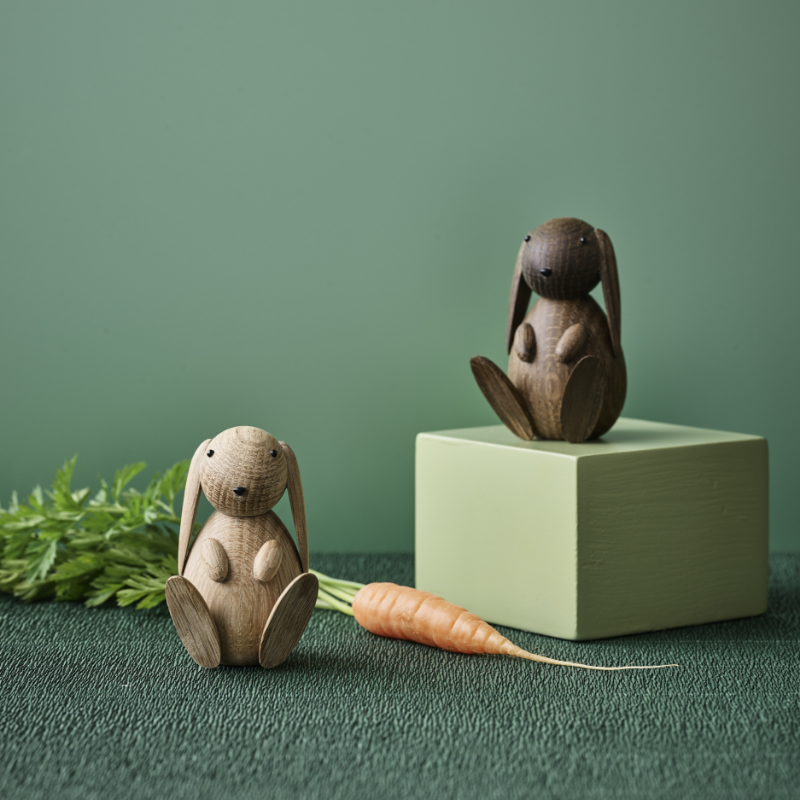 UNIQUE HANDCRAFT
Wood is a living material, why each piece is unique. Created by specialised craftsmen, there are small variations in each item that makes your wooden animal uniquely yours.