MILK is in opal glass and is offered in a range of beautiful pastels. Opal glass is known for its 'foggy' look, giving it a milk-ish touch, hence the name for the collection – MILK. The range of colors invites to experiment with different combinations to achieve a modern and festive setting.
Size:

Small Ø10 cm / Medium Ø14 cm / 

Large Ø18 cm

Material: Glass
Care Instructions: This product is microwave and dishwasher safe. For best results it is best to clean with a non-abrasive sponge by hand. This product cannot tolerate extreme temperature changes. Not for use in oven or on stovetops. For more information on care please visit our website.
Please notice: On some pieces you may notice a line within the glass. This is not a defect but part of the hand produced process where melted glass is poured into its form, and "cut" off to stop the flow. This results in the possibility that more colour pigment is found in the area where the melted glass was "cut".
Temperature Tolorance: 60°C / 140°F
Diswasher Safe: YES
Microwave Safe: YES
Need more shipping information?
You can return your order within 14 days of receiving the product
Share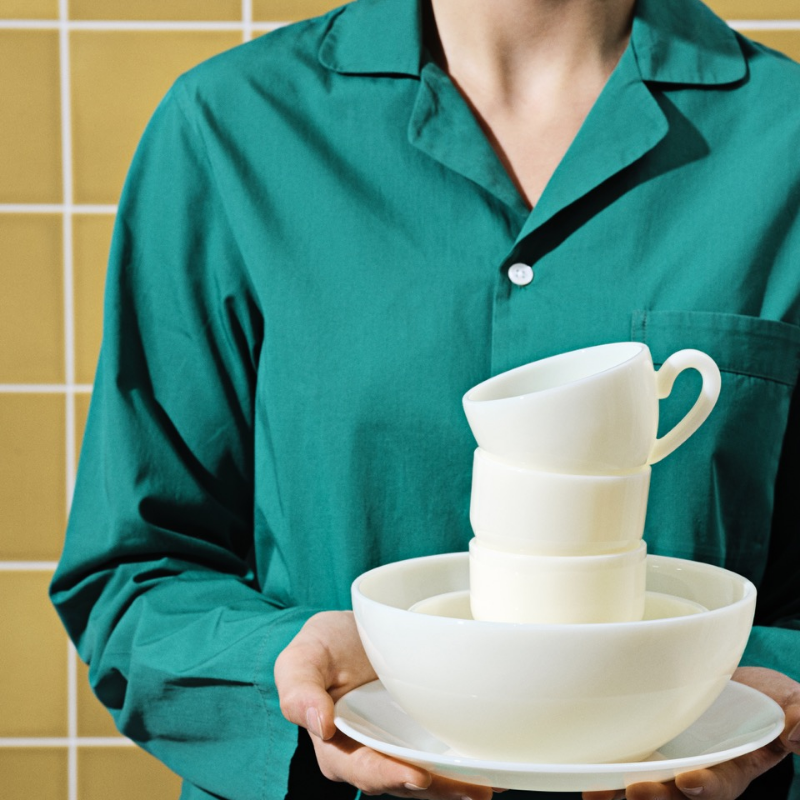 7-PIECE TABLEWARE COLLECTION
The range of different products allows for numerous combinations for a modern everyday or festive table setting.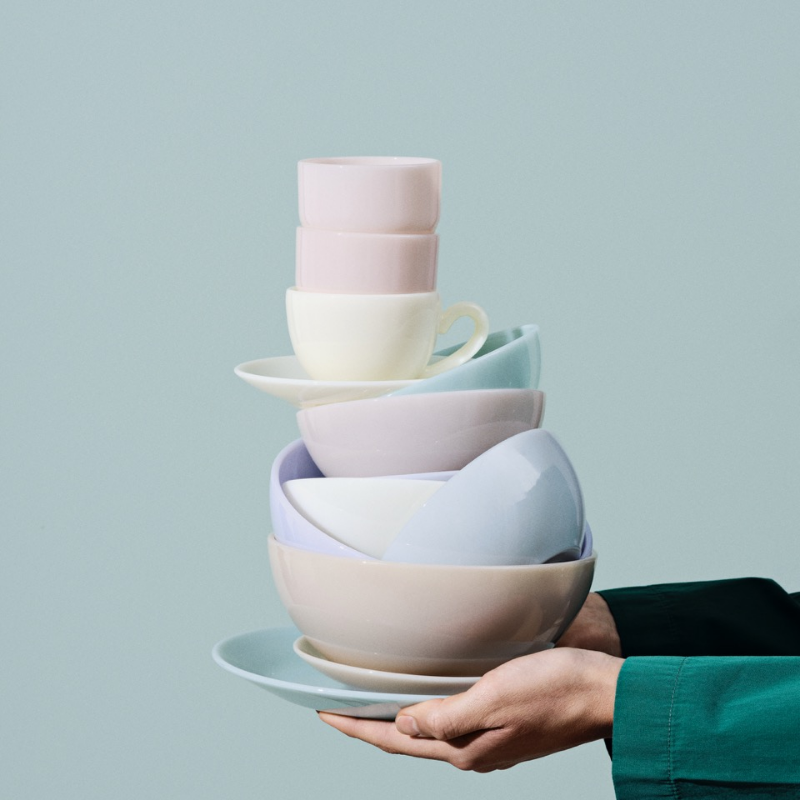 6 DELICIOUS COLORS
Unleash your creativity and combine the different MILK pastel colours for the ultimate table setting.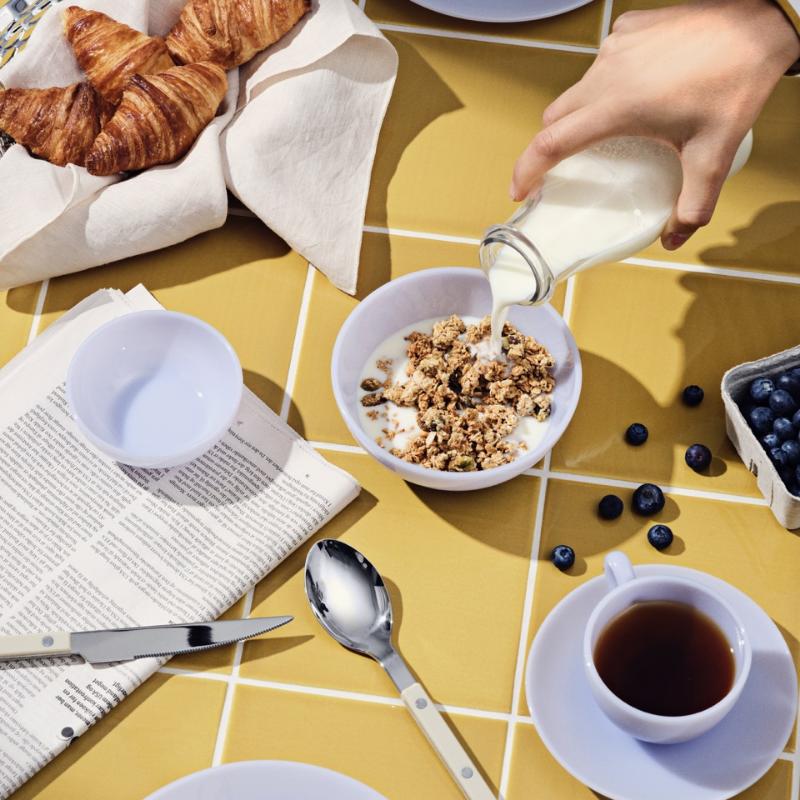 HANDMADE OPAL GLASS
Known for its "foggy" look the eco-friendly handmade material has a milk-ish touch, hence, the name – MILK.