The colorful little egg holders are a joy to look at with their simple design and colorful outfits appealing to the child within all of us. With the collection "Bordfolk" the Danish design company Lucie Kaas has given new life to the Danish designed egg holders which could be found on every breakfast table in the 1960's and 1970's.
Size: H7 cm
Material: Beech Wood
Care Instructions: This product is hand-painted. To prevent cracks and peeling in the paint, wipe stains clean with a soft damp cloth instead of immersing them directly into water. The egg holders should not be exposed to running tap of water. The product should not be exposed to excessive humidity, heat or direct sun light.
Need more shipping information?
You can return your order within 14 days of receiving the product
Share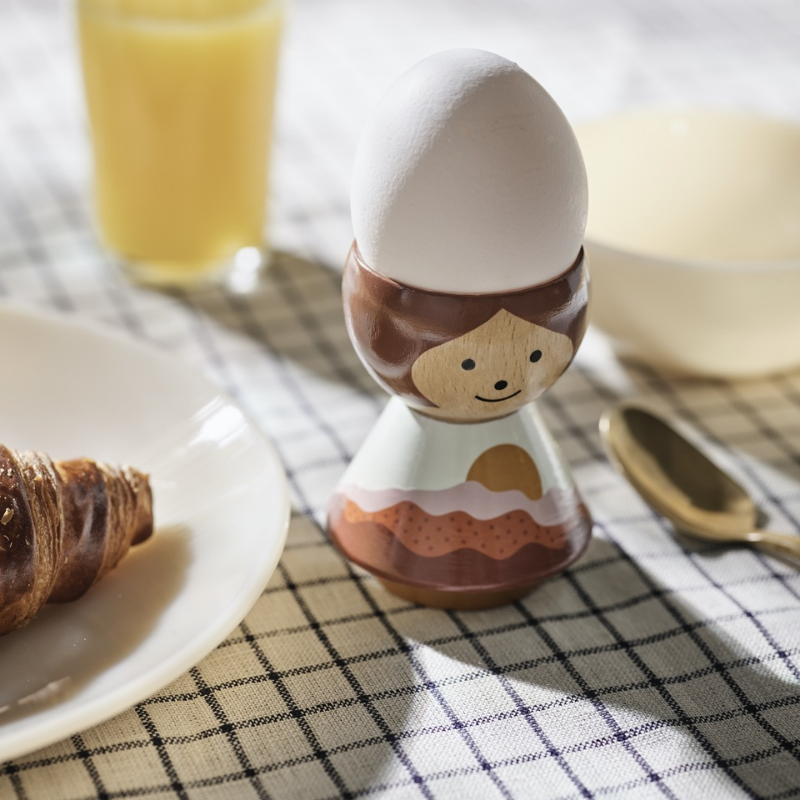 GIVE YOUR BREAKFAST TABLE PERSONALITY
These wooden colourful small egg holders are a joy to look at with their simple design and colourful outfits.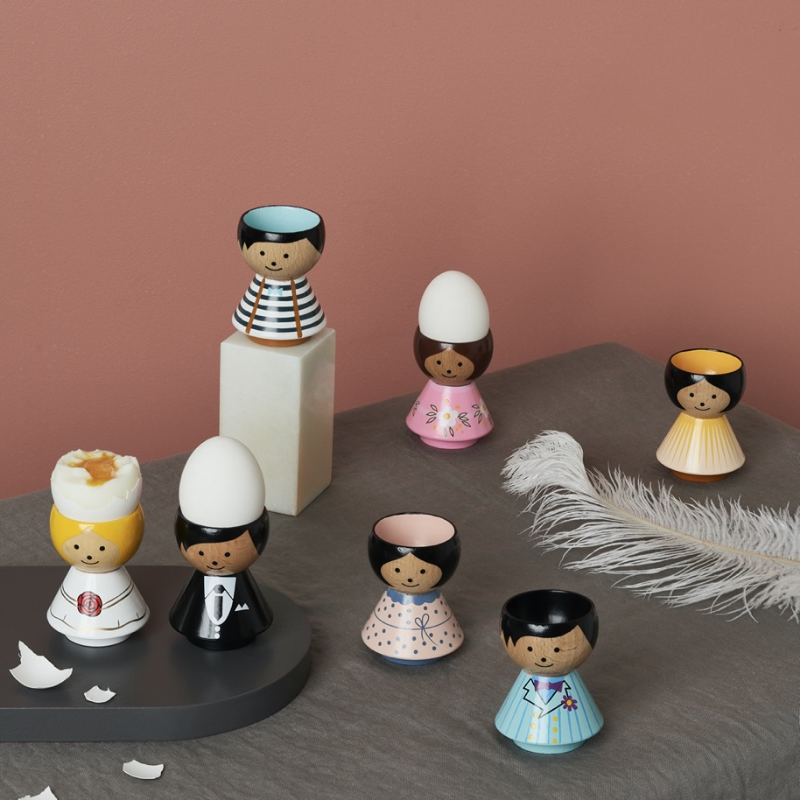 MORE THAN 90 UNIQUE CHARACTERS
Everyone will be able to find an egg holder that matches their personality. Which one fits you?
FOR THE ENTIRE FAMILY
These hand-painted egg holders are painted with non-toxic paint, so even the youngest of us can use them without worry.