Lucie Kaas launches an official collaboration with Elton John in celebration of his final tour 'Farewell Yellow Brick Road' as well as the biopic film 'Rocketman'.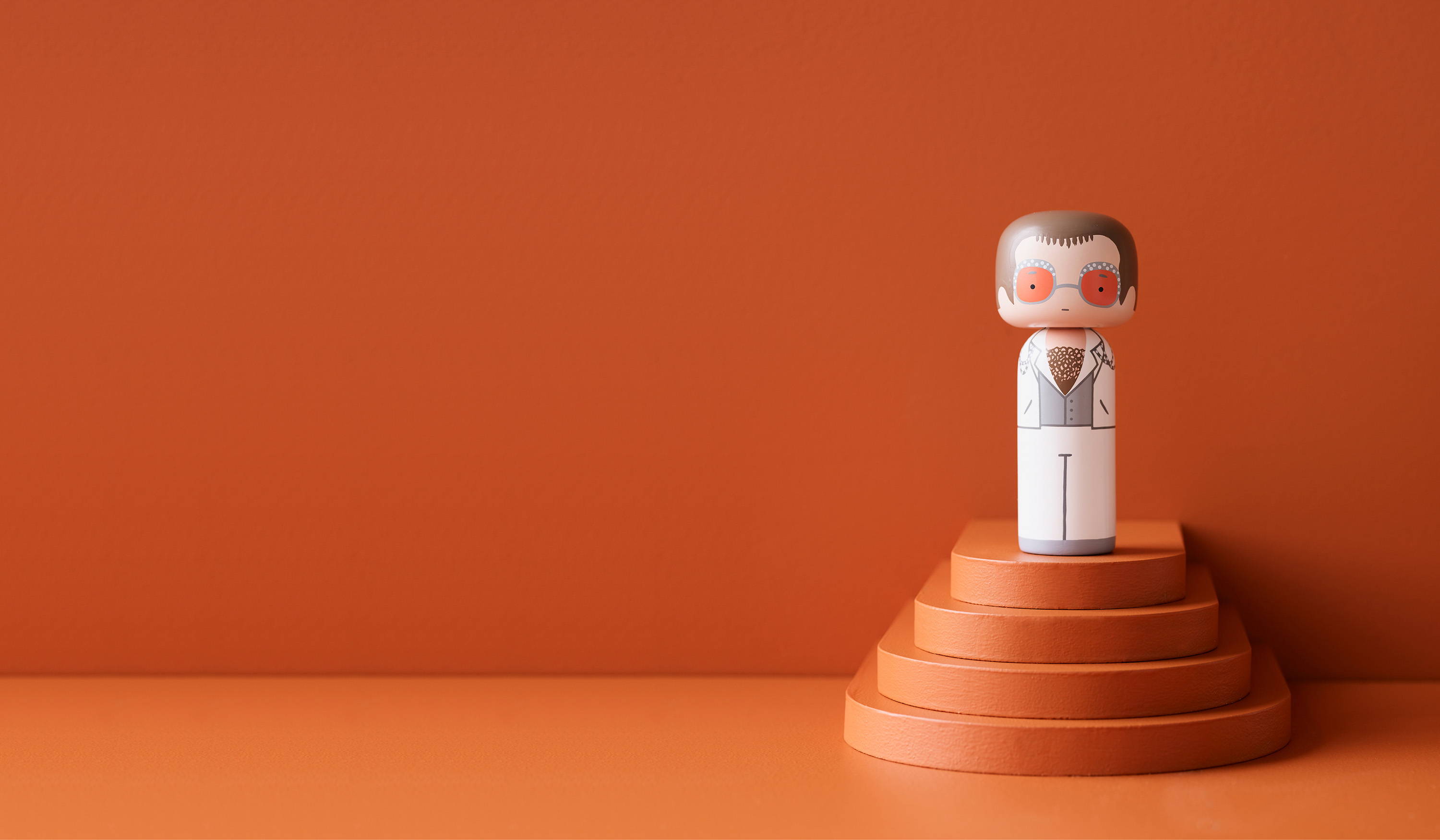 The Grammy-winning legend and one of the world's bestselling pop-artists, Sir Elton John, has embarked on his last-ever tour; 'Farewell Yellow Brick Road'. Celebrating more than 50 years as a musician, Lucie Kaas together with Becky Kemp from Sketch.inc have designed two Elton John kokeshi dolls. A general dogma of the kokeshi collection is the need for its characters to be iconic in their look. Elton John, in his full and colourful career had no shortage of looks for Lucie Kaas to celebrate.
As a music legend, fashion icon, and a great source of inspiration, he is a role model across generations. Elton John has expressed himself through many pop culture hits and through several flamboyant outfits. These humoristic outfits included colors, sequins, feather boas, capes, hats and glasses which have surprised fans time after time. In collaboration with Elton John, these outfits have been interpreted, forming the two look-a-like kokeshis. One, the white feather-covered outfit worn at a PR photoshoot in his home in 1974, the other a pink-colored outfit during 'The Muppet Show' in 1977.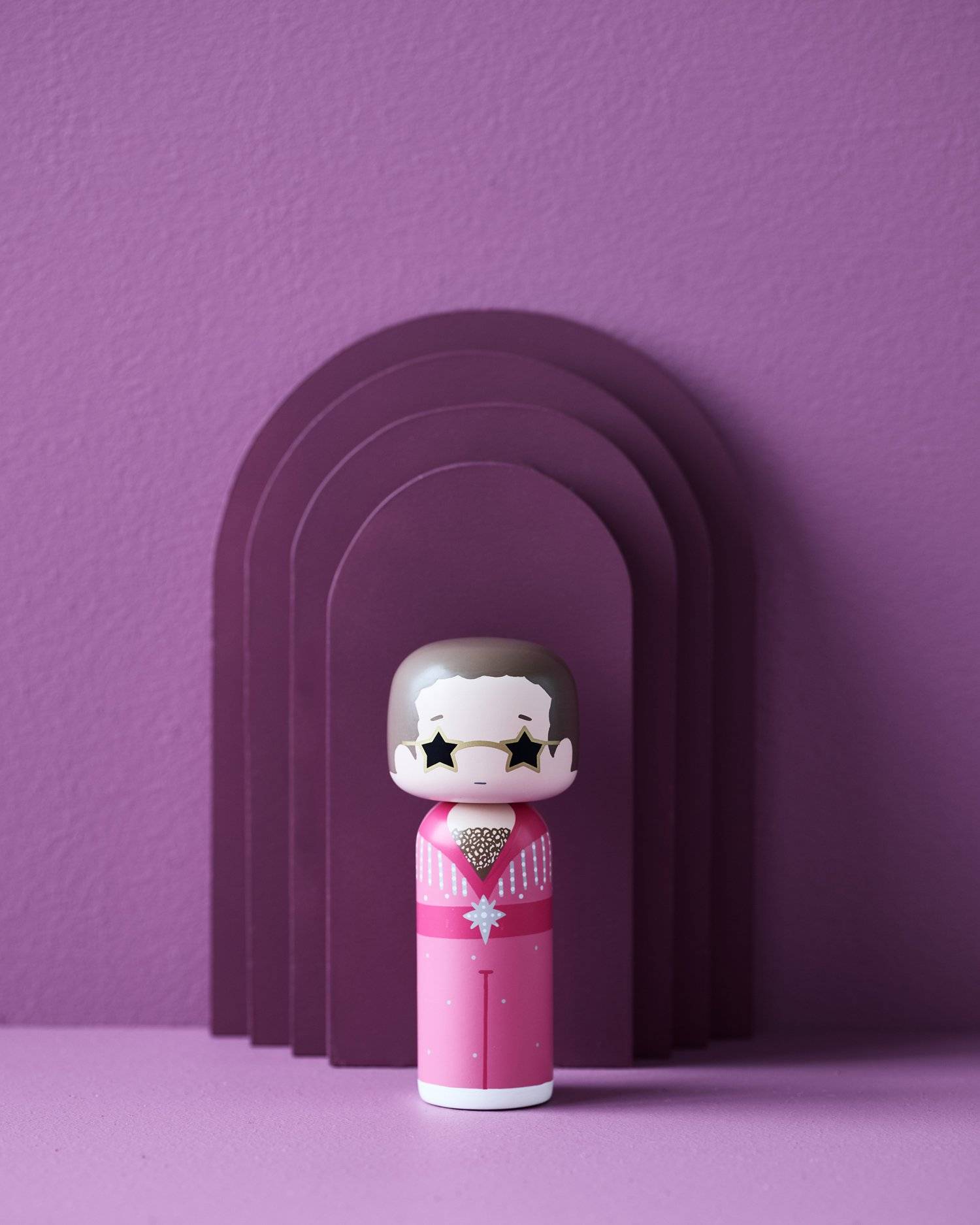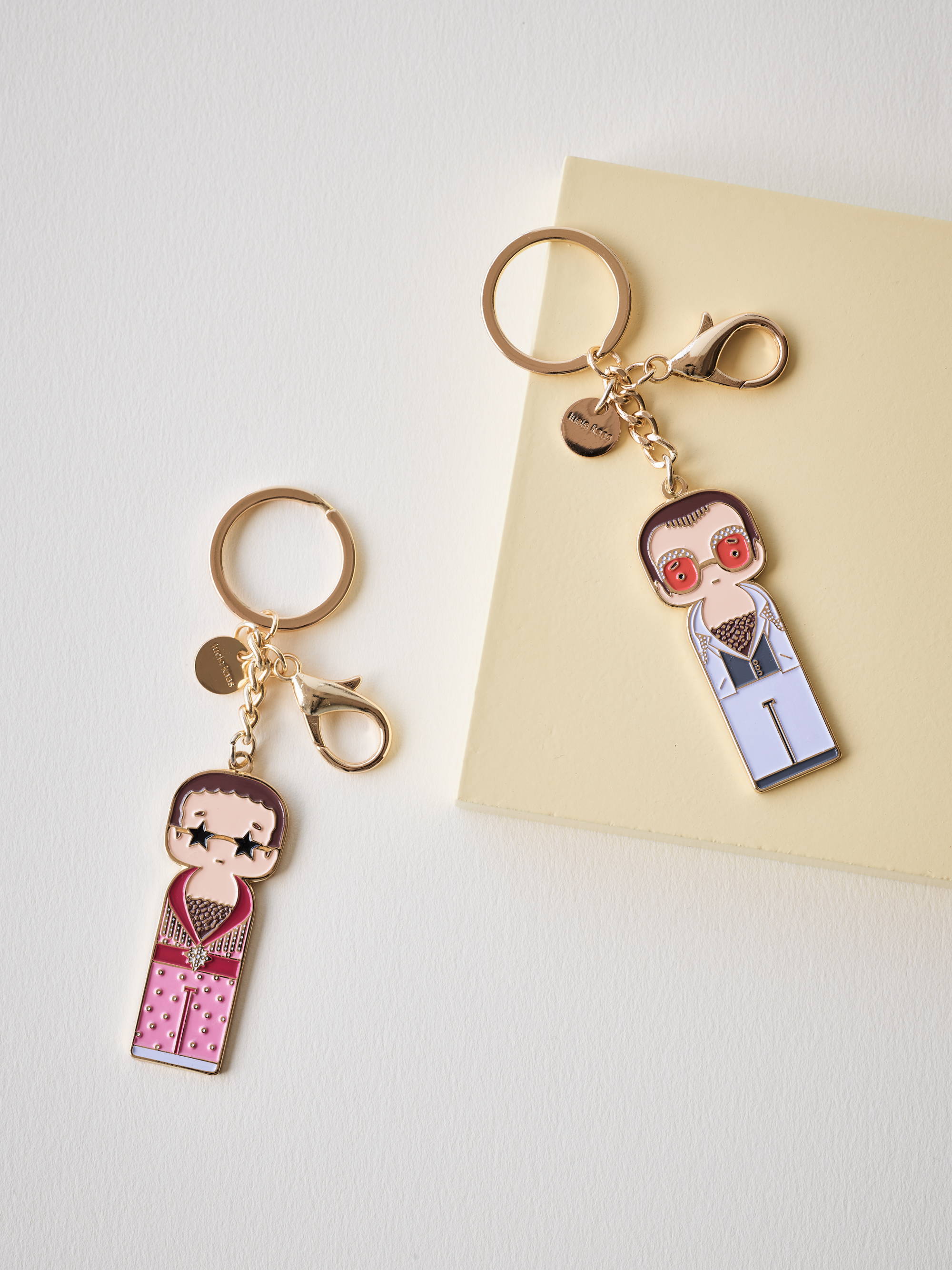 An Impact beyond music

Elton John, with 33 albums, iconic outfits, and record-breaking singles has also had an impact going beyond his legendary musical status. An ambassador for change, his work in the field of AIDS awareness has been paralleled by few. Deeply impacted by the stigmatization of Ryan White, a teenager from Indiana USA who was expelled from school after being diagnosed with the disease, as well as the death of close friend Freddie Mercury, Elton took it upon himself to raise funds and awareness through his foundation dedicated to the cause.
Brought together with Bravado, the branding and entertainment licensing leaders, Lucie Kaas is honored to include Elton John within the kokeshi doll collection celebrating his phenomenal career, musical impact, and advocacy for change. Fans all over the world can now include him as a designer collectible in the home and be reminded of one of the greatest legends within the music industry.
See our entire Elton John collection here.
About Bravado
Bravado is the leading global provider of consumer, lifestyle and branding services to recording artists and entertainment brands around the world. Part of Universal Music Group, the leader in music-based entertainment, Bravado represents artists in more than 40 cities and provides services including sales, licensing, branding, marketing and e-commerce. Their extensive global distribution network gives artists and brands the opportunity to create deeper connections with their fans through apparel, consumer packaged goods and unique experiences.

www.bravado.com
Read more
✕