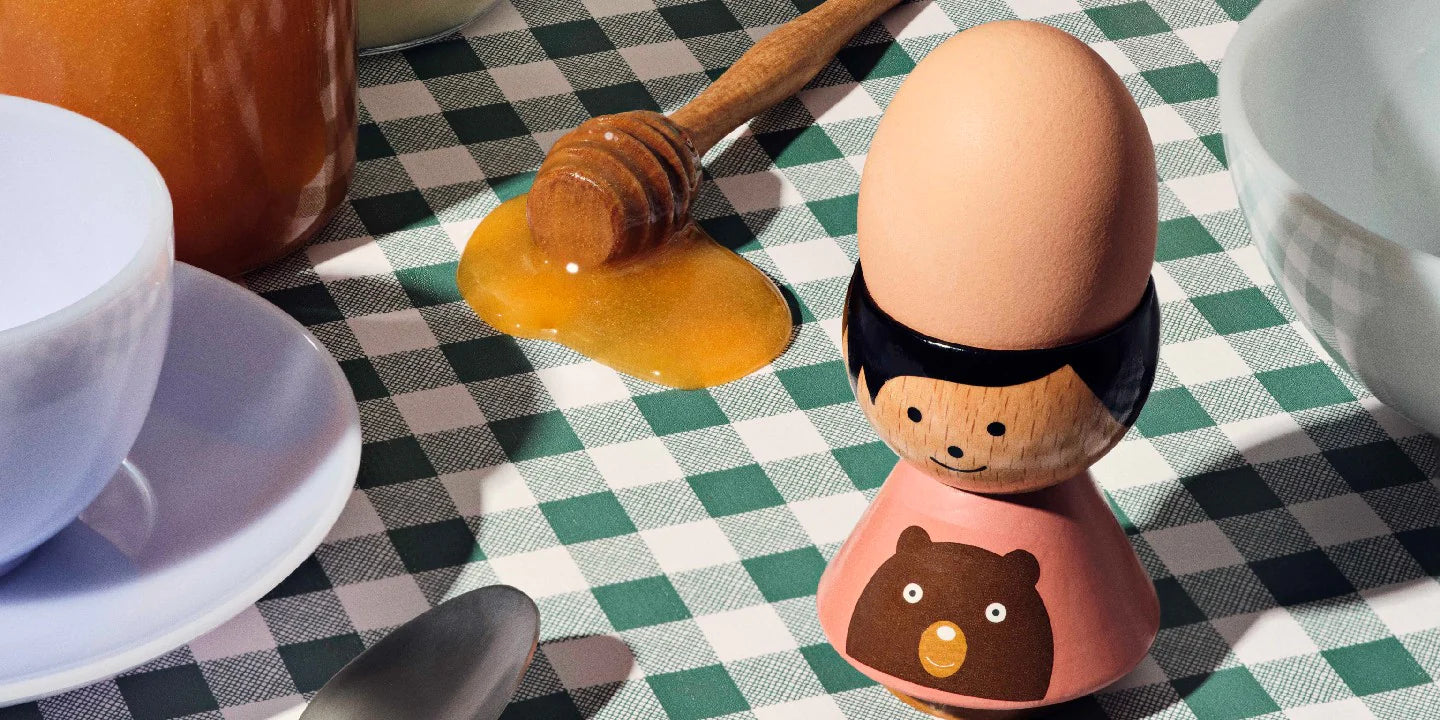 BORDFOLK
Presenting the "Bordfolk" collection - a delightful journey into the Danish design history. Back in the 1960's and 70's, traditional egg holders could be found on every breakfast table. Lucie Kaas has now given these small wonders a new life. Explore the vivid world of the Bordfolk collection, where timeless design meets
modern playfulness.
The Breakfast Table Personalities
It's more than just a simple kitchen accessory; it's a burst of personality right on your breakfast table. Breakfast is central for many families, a time for relationships and community. The meal serves as a valued ritual that brings people together to start their day with warmth, nourishment, and a sense of togetherness. Enjoy the different personalities during one of the most importent meals of the day - breakfast.

More than 70 unique characters
The Bordfolk collection has a variety of unique characters to choose from. You're bound to discover an egg holder that perfectly matches your vibe, wether you are the playful, whimsical type or perhaps the elegant and refined one? Our Bordfolk collection has an egg holder for every personality. Find the ideal egg holder to make your mornings a little more colorful.
how to, take care
We value the longevity of your hand-painted product! To ensure it stays in pristine condition, we recommend a few simple care guidelines:
Gentle Cleaning: To prevent any cracking or peeling of the paint, kindly wipe away any stains using a soft, damp cloth. Avoid immersing the product directly in water, and refrain from using running tap water.
Mind the Environment: Please keep your product away from excessive humidity, heat, or direct sunlight. These factors can affect its appearance and durability.
By following these care instructions, you'll help preserve the beauty and quality of your item.